The Women's PROBUS Club of North Shore Vancouver hosts its monthly Speaker meetings at the Kay Meek Arts Centre, Grosvenor Theatre.  Members may bring a guest to events.  Active question and answer periods are encouraged at the end of each presentation. 
Notice of Speaker and Topics are given on the Club website and through the Club monthly newsletters along with reminder notices.
Refreshments are served prior to the meeting in the Kay Meek Lobby.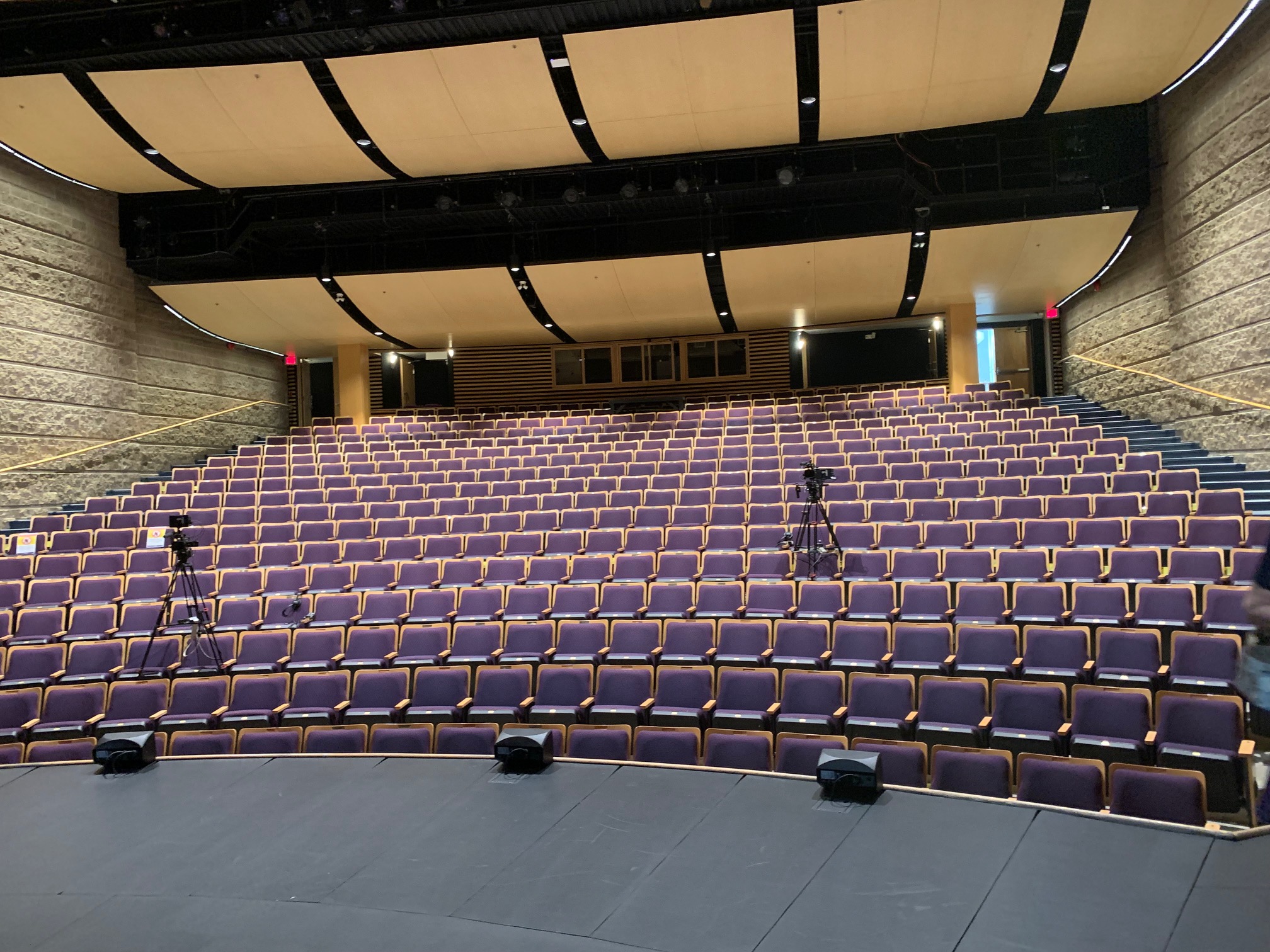 KAY MEEK ARTS CENTRE PARKING
Parking – Kay Meek Arts Centre, 1700 Mathers Avenue, West Vancouver (west of 15th Street)
There are 3 handicap parking spots on Mathers Ave in front of the Centre and a drop off area. Mathers Ave Kay Meek entry has elevator access to the theatre lobby level. There is no other parking along Mathers near the Centre. PLEASE DO NOT park in the West Vancouver Secondary School parking west of the school, this is reserved for the teachers and students during school hours.
There is lots of parking at the back of the Kay Meek Centre, south side. To access this parking, turn west off 15th Street, onto Inglewood Avenue and turn north at a lane behind the Centre. There is a large flat parking area, marked for Kay Meek parking on the left, below the running track, that has plenty of room for parking. There are several handicap parking spots closer to the theatre at the back and regular parking spots as well. We ask members to preserve the upper parking spots for more mobility challenged members.
From this south parking area, there are stairs up to the Kay Meek Arts Centre through the side entrance into the theatre lobby level.